Festival Dates

Year

Begins

Ends

2013
???
???
2014

March 14th at 12:30am

March

17th at 11:59pm
The Fortune Festival is a reoccurring annual Event.
Fortune Festival Overview
Edit
2014 brought around the creation of the Fortune Festival Overview Page, based on the previous Winter Festival Overview page. This allowed users quick access to the Fortune Fest features during the time.
Features - 2014
Edit
Wheel of ShamrockEdit
Description:Edit
http://www.sylestia.com/holiday/fortunefestival/wheeloftheshamrock/

Try your luck by spinning the Wheel of the Shamrock! You can find [Wheel of the Shamrock Ticket] by exploring the Festival Zone. You can also purchase tickets directly from the Diamond Shop or Holiday Shop.

Prizes include all sorts of goodies, with the best prize being one of six unique, Double or Triple Visible Themed Pets! View the Wheel of the Shamrock link above to see all of the designs.
Gameplay:Edit
Upon submitting a ticket to the wheel, whatever item that was won would immediately appear in your inventory but the wheel would spin around until It hit the mark as per visual appeal.
Tickets could be bought from the Holiday Shop, Earned through the Esior's Fields event area by defeating Katriona the Cursed, and found in "Pots of Gold" in the event area.
Possible Payouts:Edit
Lesser Pet Dye
2013 Fortune Festival Avatar Item
Masterful Snare Trap
Enhanced Essence
Shamrock Raffle Ticket
Magical Pie
Regular Essence
2014 Fortune Festival Avatar Item
Jackpot of Gold - The Wheel had a gold number that continuously went up over time.
Lesser Genetic Mutator
Double Visible Fabled Holiday Pet
Triple Visible Fabled Holiday Pet
Shamrock Wheel Page Description

This is the Wheel of Shamrock! Use a [Wheel of Shamrock Ticket] to spin the wheel and test your luck!

Many great prizes await you, including unique Triple Visible Themed Pets! This includes the following species: Ny'vene, Lighira, Nephini, Ryori, Griffi, and Puffadore.
Esior's Fields Fortune Festival ZoneEdit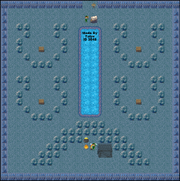 Description:Edit
http://www.sylestia.com/explore/newzone/?zone=esiorsfieldsfortune
This zone is recommended for players using pets of Level 10 and above!

The above will take you to the Festival Zone for the Fortune Festival. Please note, if you are exploring another zone in Astryl's Vale, you will have to exit the zone first. If you are in a battle, you will have to finish your battle first.

While exploring the zone, you will have the opportunity to find Lucky Pots of Gold with a chance for unique rewards. This zone is also the only place to find the wild Themed Pets for the Fortune Festival.

You can also battle Katriona the Cursed, an unlucky and mean Leprechaun who is sure to be holding onto some [Wheel of the Shamrock Ticket] or festive Avatar Items!
Gameplay:
Using the Arrow Nagivation system in the more recent Map Exploring system a player could move around the Festival Zone. There is 1 "Named" that can be encountered, Katriona the Cursed.
Lucky Pot Scratchcard Game Edit
Description-The Lucky Pot Scratchcard Game is a game that occurs during the Fortune Festival. It started in the 2016 Fortune Festival and has been a part of the festival ever since. The goal of the game is to scratch off prizes and match 3 like prizes to win that prize. Prizes Vary throughout the years.
Gameplay- You have to select from either diamonds or gold to purchase the Lucky pot Scratch card. You are then allowed to scratch off 8 of the avaliable prizes per scratch card. You must match up three of the same prize to win that prize. As a bonus, some of the uncovered prizes will roll over to the next game and count towards the required amount of matches for those prizes. It takes either 350 diamonds or 700,000g to play.
Other Features- There are special features within the game helping to even out prizes and such.
Themed Bonus Bar: The most prominent feature of the game is the
Themed Bonus Bar. For each game that you play where you do not win a Themed Pet, this bar will fill up. As it fills up, the chances of you winning a Themed Pet increase! Once you win a Themed Pet, the bar resets and you can fill it up again. This not only helps to award more Themed Pets, but also helps to prevent long draughts without winning. 

Rollover Prizes: For the lesser prizes of the game, the amounts that you find from previous games roll over to future games. For example, as the picture shows in the previous round I found 2 Magical pie/Prismatic Philters so now if I find one more during my next play I will receive that prize! This feature helps to ensure that you can continue winning constant prizes over multiple games.

Bonus Scratches: Find two of a big prize but ran out of Scratches? Well, you can purchase a bonus and get 4 additional Scratches to find that third match! 
Prizes- There are different Prizes to be won throughout the years, sometimes they are themed pets other times dyes, trait disurpters, philters and more. We've done our best to figure out the prizes over the different fests.
Special Prizes- Some prizes can mean many things, so basically the prize changes when you scratch all three and it can be a random draw. There are three of these.
3 Visible & 2 Visible Themed Pets:
There are normally a couple of themed pets that you can win, instead of scratching the themed pet you can scratch either 3 visible or 2 visible themed pets. If you scratch either then you'll get a random themed pet from the winnable ones (listed below) and depending on whether you scratched a 3 Vis or a 2 Vis that's the amount of traits you get for the pet.

Jackpot:
Previous Prizes Available
| Year | Prize | Rarity | Picture |
| --- | --- | --- | --- |
| 2018 | Trait Disruptor (Lucky Dust) | Legendary | |
| 2018 | Fortune Festival Avatar Item | Rare | |
| 2018 | Greater Genetic Mutator | Rare | |
| 2018 | Magical Pie | Rare | |
| 2018 | Title Scroll: Lucky Leprechaun | Rare | |
| 2018 | Philter of Trait Disruption (Themed) | Rare | |
| 2018 | Lucky Mutator | Rare | |
| 2018 | Greater Pet Dye | Rare | |
| 2018 | Prismatic Philter | Rare | |
Items Added
Edit
-Put link here to Fortune Fest Item page when Added-
Festival Pets
Edit
Fortune Fest Pet Guide & Spotlight http://www.sylestia.com/forums/?thread=12463&page=1
Note: Lucky Nephini was created, but none were ever caught.