Festival Dates

| Year | Begins | Ends |
| --- | --- | --- |
| 2013 | July 1st at 12:00am | July 14th at 11:59pm |
| 2014 | July 24th at 12:00am | August 10th at 11:59pm |
The Summer Festival is a reoccurring annual Event.
Summer Festival Overview
Edit
2014 brought around the creation of the Fortune Festival Overview Page, based on the previous Winter Festival 2013 Overview page. This allowed users quick access to the Fortune Fest features during the time.
Features - 2013
Edit
Sylestia's Second Fabled SpeciesEdit
We will be releasing Sylestia's 2nd Fabled species at the start of the festival. This species can only be found in the wild during the Summer Festival.
Release of the Summer Festival ZoneEdit
We will also make accessible an unique Summer Festival Zone. This Zone will use the new Exploration system. From this Zone you can find the new species. Also, you can battle enemies to earn Sun Tokens. Sun Tokens can be used to purchase Avatar Items from the Summer Festival Shop. Lastly, the Zone will house special Named which drop unique Avatar items. These Named can be farmed 24/7. They will have placeholders and their own spawn timers for each player.
New Avatar ItemsEdit
We will make available many new Avatar Items unique to the Summer Festival. Some can be purchased from the Summer Festival Shop for Sun Tokens while others can only be found while Exploring the Summer Festival Zone.
Features - 2014
Edit
Wheel of DreamsEdit
Description:Edit
http://www.sylestia.com/festival/festival_summer/wheel_of_dreams/
Try your luck by spinning the Wheel of Dreams! You can find [Wheel of Dreams Ticket]by exploring the Festival Zone. You can also purchase tickets directly from the Holiday Shop. 

Additionally, new with this Festival, you can purchase [Lucky Wheel of Dreams Ticket]from the Diamond Shop. These tickets have an increased chance of winning the higher tiered rewards from the Wheel of Dreams, including the Themed Pets!
Prizes include all sorts of goodies, with the best prize being one of eight unique, Double or Triple Visible Themed Pets! We included the Vulnyx on this year's list in honor of their newly released artwork. View the Wheel of Dreams link above to see all of the designs.
Gameplay:Edit
Upon submitting a ticket to the wheel, whatever item that was won would immediately appear in your inventory but the wheel would spin around until It hit the mark for visual appeal.
Tickets could be bought from the Holiday Shop, Earned through the event area by defeating Named, and found in Festive chests in the event area.
Possible Payouts:Edit
Pet Dye
Summer Festival Avatar Item(Both 2014 and 2013 can be obtained)
Random Snare Traps (x3 Standard, x1 Strong, or x1 Master)
Random Essence
Magical Pie
Random Philter (If lesser + 5 Sun Tokens)
Jackpot of Gold - The Wheel had a gold number that continuously went up over time.
Genetic Mutator
Double Visible Themed Pet
Triple Visible Themed Pet
Wheel of Dreams Page Description

This is the Wheel of Dreams! Use a [Lucky Wheel of Dreams Ticket (Summer)] or [Wheel of Dreams Ticket (Summer)] to spin the wheel and test your luck!

Many great prizes await you, including unique Triple Visible Themed Pets! This includes the following species: Ny'vene, Lighira, Nephini, Ryori, Griffi, and Puffadore.
Features - 2018
Edit
Sylesti Sand Sculpting Edit
Description: Edit
Players must first fill one of their Sandboxes with Sand and then select a Sculpting Catalyst that they've collected in order to begin. Every so often, your Sculpture will need to be conditioned by using the appropriate Sand Sculpting Agent
Gameplay Edit
you start with two free Sandboxes that you can use at your leisure. You can purchase additional one-time-use Sandboxes if you would like to build more than two Sylesties at a time. Once you fill the Sandbox with Sand, you will need to find a Catalyst to begin your Sculpture. You can find Catalysts by participating in various activities throughout the festival.
Once started, use Sculpting Agents to progress towards completion. Once enough Sculpting Agents have been used, the Sculpture will be finished!
You can also use various Additives to alter your Scuplture. Pearls can increase the amount of Traits that the finished Sylesti will have. Other Additives can increase Statistics, decide Gender, or control the Sylesti's Traits.
If you need help finding Catalysts, Pearls, Sculpting Agents, or Additives, you can visit the Diamond Shop.
Lastly, you can visit your fellow Sylestian's Beaches to help them with their Sculptures!
Themed Pets Available Edit
This is a list of the possible themed pets you could get from the game depending on which cata you use.
Esior's Fields Summer Festival ZoneEdit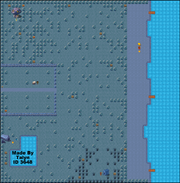 Description:Edit
http://www.sylestia.com/explore/newzone/?zone=esiorsfieldssummerfestival This zone is recommended for players using pets of Level 10 and above!
The above will take you to the Festival Zone for the Summer Festival. Please note, if you are exploring another zone in Astryl's Vale, you will have to exit the zone first. If you are in a battle, you will have to finish your battle first.
The zone is currently host to over a dozen uniquely themed Sylesties, the Lighira, four Named, themed Sylesti Nests, and a trove of Festive Treasure Chests waiting to be found! Additionally, we will be adding a Seashell Scavenger Hunt to the zone soon that will reward players with [Wheel of Dreams Ticket] and [Sun Token]! You definitely don't want to miss out on the zone this year! 

There are also multiple named throughout the zone that drop unique Avatar Items among other great items!
Gameplay:
Using the Arrow Nagivation system in the more recent Map Exploring system a player could move around the Festival Zone. There are 4 "Named" that can be encountered, Gwendoline Goldilocks, Kiran Stormcaller, Sirilla Eight-Arms, and Syri Sunfire.
Items Added
Edit
-Put link here to Summer Item page when Added-
Festival Pets
Edit