Festival Dates

Year

Begins

Ends

2014

February 10thth at 12:00am

February 16th at 11:59pm


Extended until:


February 19th at 11:59pm
The Week of Love Festival, otherwise known as Love Fest or LF, is a reoccurring annual Event.
Week of Love Festival Overview
Edit
2014 brought around the creation of the Week of Love Festival Overview Page, based on the previous Winter Festival Overview page. This allowed users quick access to the Lovefest features during the time.
Features - 2014
Edit
Wheel of LoveEdit
Description:Edit
http://www.sylestia.com/holiday/weekoflove/wheeloflove/-not a page anymore
Try your luck by spinning the Wheel of Love! You can find [Wheel of Love Ticket] by participating in Forum Games or by exploring the Festival Zone. You can also purchase tickets directly from the Diamond Shop or Holiday Shop.
Prizes include all sorts of goodies, with the best prize being one of seven unique, Double or Triple Visible Themed Pets! View the Wheel of Love link above to see all of the designs.
Gameplay:Edit
Also jokingly known as the "Wheel of Hate"(Much like the previous Winterfest's wheel) among the users for being a "Visual Tease". Upon submitting a ticket to the wheel, whatever item that was won would immediately appear in your inventory but the wheel would spin around until It hit the mark as per visual appeal. For laggy computers, it might seem to stop on something such as the much sought after double and triple vis pets, and then suddenly skip to the valentines, giving it the joked nickname because of the "False Hopes".
Tickets could be bought from the Holiday Shop, earned through the Esior's Fields event area by defeating the Queen of Hearts during the dynamic events, randomly taken from defeated Jealous Bandits, and found in "Lovely Treasure" in the event area.
Possible Payouts:Edit
Lesser Pet Dye
Epic 2013 Week of Love Avatar Item
Legendary Week of Love Avatar Item
Enhanced Essence
Rare Week of Love Avatar Item
Valentine x25
Regular Essence
Epic Week of Love Avatar Item
Legendary 2013 Week of Love Avatar Item
Lesser Genetic Mutator
Double Visible Fabled Holiday Pet
Triple Visible Fabled Holiday Pet
Love Page Description


This is the Wheel of Love! Use a [Wheel of Love Ticket] to spin the wheel and test your luck!

Many great prizes await you, including unique Triple Visible Themed Pets! This includes the following species: Ny'vene, Lighira, Nephini, Ryori, Griffi, Puffadore, and Luffox.
Esior's Fields Week of Love Festival ZoneEdit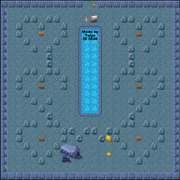 Description:Edit
http://www.sylestia.com/explore/newzone/?zone=esiorsfieldsweekoflove
This zone is recommended for players using pets of Level 10 and above!

The above will take you to the Festival Zone for the Week of Love. Please note, if you are exploring another zone in Astryl's Vale, you will have to exit the zone first. If you are in a battle, you will have to finish your battle first.

While exploring the zone, you will have the opportunity to find Lovely Treasure with a change for unique rewards. This zone is also the only place to find the wild Themed Pets for the Week of Love.

Once the Avatar Items are available in game, there will also be a Dynamic Event available where you can band together with other players to save the Week of Love!

If you are looking to find Themed Pets, Wheel of Love Tickets, or Valentines - this is the place you want be!
Gameplay:
Using the Arrow Nagivation system in the more recent Map Exploring system a player could move around the Festival Zone. There is 1 "Named" that can be encountered, the Queen of Hearts.
New Species
Edit
Items Added
Edit
-Put link here to Week of Love Fest Item page when Added-
Festival Pets
Edit